The
 

Professional Grade Relief

 

Your Knee has been Yearning

Why spend thousands in medical bills for average results.

 

The Bionic Knee Healer™

provides loads of advanced heated relief from the comfort of your own home

 

without

 

the worry of

 

costly visits

 

to "professionals". 
Get Back on Your Feet
Traditional knee massages can be also be a whole lot of work. With the
Bionic Knee Healer™
you can receive the many benefits of
knee massages
, plus integrated
infrared 
heat and compression therapy
.
So Why Choose Our Bionic Knee Healer™?
Our heat knee wrap relieves knee and joint pain and relaxes your muscles by infrared heat therapy. It takes effect by
✅ Firm Compression Promotes Increased Blood flow and Cellular Repair
✅ Deep Infrared Heating + Vibration Modes for Infused Penetration 
✅ Reduces Muscle Spasms and Soreness 
3 Ways to

 

Heal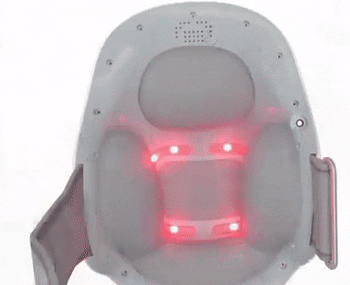 Choose between 3 different heating, compression and vibration modes depending on the severity of the ailment. 
High -  (Very Hot), perfect for severe knee & joint pain and immediate relief. Best used in 20 min intervals. 
Medium - Perfect for moderate pain, and sports injuries.
Low - Perfect to constantly keep your knees warm, delivers a slow but effective soothing massage.
 Get Back To Doing What You Love

The Bionic Knee Healer™ is truly the perfect all around relief companion. No longer live a life crippled by pain. Live life on your own terms and get back to partaking in all of the activies you love.